Diabetic Gastro Paresis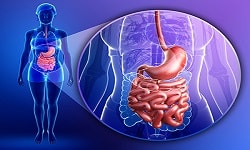 Submit Abstract
Register Now
Gastro Paresis is also known as delayed gastric emptying. It is a condition which affects both type 1 and type 2 diabetes patients in which the stomach requires time to empty its contents. If glucose levels are high for a long period of time it may lead to the damage of vagus nerve. The vagus nerve has complete control in the movement of food through the GI tract. If the vagus nerve gets damage or doesn't work properly, the muscle of the stomach and intestine gets blocked, and the movement of food is slowed or stopped completely.
Heartburn
Feeling of fullness while eating
Bloating of abdomen
Weight loss
Spasmodic stomach.
Constipation
Gastro Esophageal reflux.
Erratic blood glucose levels.
Related Conference of
Diabetic Gastro Paresis
Diabetic Gastro Paresis
Conference Speakers
Recommended
Sessions
Related
Journals
Are you
interested

in